W E S E R V I C E W H A T W E S E L L
CHARGE, INJECTION, LADLE CARBONS
Anthracite Coal
Metallurgical Coke
Petroleum Coke
Synthetic Graphite
Amorphous Graphite
Calcined Anthracite
Graphite Coke
METALS & ALLOYS
Aluminum Briquettes
Iron Briquettes
Nickel Briquettes
Moly Briquettes
Metal Turning Briquettes
Millscale
Silicon Carbide
Calcium Carbide
Ferro Alloys
Nail Whiskers
Ferro Silicon
ARTIFICIAL SLAGS
Alumina Fluxes
Calcium Aluminate
Deox Briquettes
DeSul
Blast Furnace Slag
TUNDISH & LADLE INSULATORS
Thermoflux
Thermolite
Vermiculite
EBT TAP HOLE SANDS
Free Flow BX
Free Flow XL
Free Flow SS
Free Flow B
Free Flow M
MINERALS
Olivine
Silica
Foundry Grade Sands
Refractory Grade Sands
Bauxite
Fluorspar
Iron Pyrite
Magnesite
Sulfur Pellets
Crushed Alumina Brick
Crushed MgO
Mag-Carbon Brick
Soaking Pit Materials
Bottom Pour Materials
PIPES & BURNING BARS
Calorized Lance Pipes
Oxygen Lance Pipes
Burning Bars
Hot-Rolled Solid Rods
LADLE SANDS
DEFOAMER
Essix has been supplying Ladle Carbon, Charge Carbon and Injection Carbon for over twenty-five years, working with small and large mines and blending / packaging plants. We have a strategic partnership with Shamokin Carbons, an ISO certified carbon supplier with multiple facilities in Pennsylvania, acting as their sales representative for graphite and carbon products.
.
Essix is one of the leading suppliers of EBT tap hole sands, with different products tailored to meet each steel mill specifications. We offer high purity quartz and quartz blends for silicon killed mills; Olivine for aluminum killed shops; and low-Silica, low-MgO blends for mills that are sensitive to those elements. Essix has supplied mills with EBT Furnaces for the past twenty years, and works with each individual customer to tailor the product to their needs.
We are a major supplier of Sulfur, Calcium Aluminate, Bauxite, Deox Briquettes, Fluorspar, Silicon Carbide, Iron Pyrite, and Lime-based fluxes for use at the furnace during tap or at the LMF.
Essix Resources is the North American distributor for Sibelco Norway, the world's largest Olivine producer. Olivine is used in steelmaking, foundries, refractories as well as applications in glass, ceramic and construction. We offer many different sizes and grades, and warehouse material in locations that cut down on freight cost to the customer.
For the caster, Essix offers tundish fluxes, insulators, birdseye pellets, and nail whiskers to pack the dummy bar. We offer a wide range of recycled scrap products, such as A Scrap, B Scrap, C Fines, Fe Briquettes, Nickel Briquettes, and Millscale. We actively look for opportunities to help our customers recycle products, to be reused back in their operations.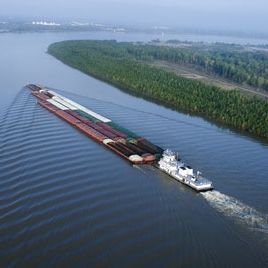 Warehouse locations include Baltimore, MD, Aliquippa, PA, Pittsburgh, PA, Memphis, TN, Decatur, AL, and Mulga, AL. For more information on a particular product such as an MSDS, COA, Quotation or otherwise, please visit our contact page.